Embroidery Equipment
Tajima – TMARK 6 Head • Tajima – TMARK 8 Head • Tajima – TMARK 2 Head
Tajima – 12 Head • Tajima – 8 Head • Tajima – 6 Head • Tajima – 4 head
With over 25 years of digitizing and embroidery experience, Silver Screen offers a wide range of custom services. Including, but not limited to, standard embroidery, 3D Puff embroidery, personalizations, laser-cut tackle twill, and patch application. We have 46 total embroidery heads and are always growing. If we can hoop it, we can decorate it!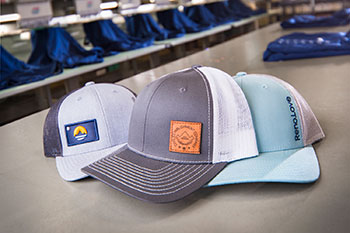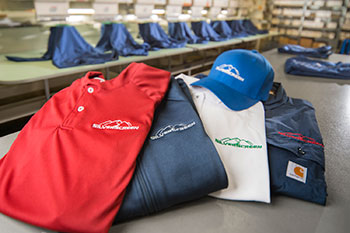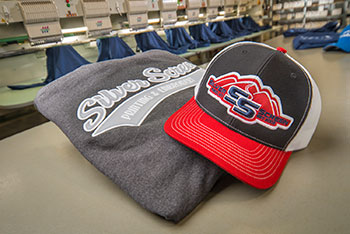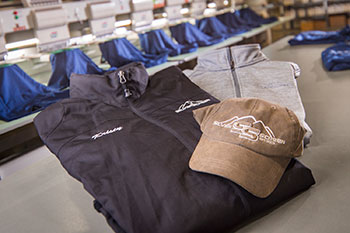 Standard Embroidery
Standard machine embroidery is the process whereby a specialized embroidery machine uses satin, running, and/or fill stitches to recreate a logo or design using thread. Thus creating custom patterns on textiles for commercial product branding, corporate advertising, and uniform adornment. It is also used in fashion to decorate garments and apparel.
3D Puff
3D Foam has a material that is sewn under the design to give a raised effect to the stitching.
Personalizations
We can embroider names for identification on corporate uniform apparel as well as sports team jackets, hoods, equipment bags, or coaches gear.
Applique-Laser Cut Tackle Twill
Applique can be used to achieve a desired look such as Greek letters or reduce stitch count in certain instances. We have several stock colors of Tackle Twill, or custom colors and fabrics can be special ordered. Please refer to our Applique Price List for details.
Backing (Pellon)
Backing or Stabilizer will be used on the inside of the embroidered items and will be trimmed, but remain in the item. This is to help improve the look of the finished decoration. Silver Screen will determine on a case by case basis which backing to use.
Patches
Although we do not supply standard patches, we can sew them down on just about anything we can hoop.
Standard Fonts
Standard Embroidery Fonts don't correspond to True Type Fonts. We have a list of standard fonts we have found look good when sewn. Most True Type Fonts can be used but will have to be digitized on a per job basis. Please see our "Standard Embroidery Fonts" list.
Customer Supplied DSTs and Tapes
DSTs and other already digitized logo files can be supplied to us for production. Those files may be subject to a sew out at the 1 piece price or edit charges. The quality of the finished product won't be guaranteed by Silver Screen on customer supplied tapes. Color Spot information is not contained in a DST file and must be supplied separately.
Edit Charges
Any changes to already digitized files may be subject to Edit Charges. These charges will be based on the time spent to make the required changes. Edit Charges will be billed at a rate of $40/hour. Please feel free to contact us for a quote first.
Sewouts
An e-proof will be supplied with every order, new or repeat. If a physical sewout is required, an order will have to be submitted for the individual design and will be billed at the 1 piece price. If the order is large enough, or Silver Screen feels it is necessary, a sewout will be provided for approval prior to production.