What you can expect from us
At Silver Screen Printing & Embroidery, we pride ourselves on providing the great service and high quality decorating required to meet the demanding needs of our customers. You are guaranteed to receive an excellent and reasonably priced product on time, every time. No job is too big or too small.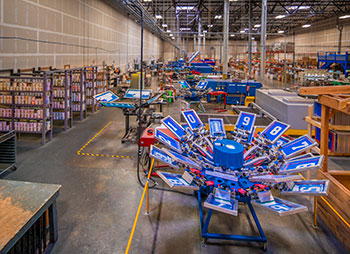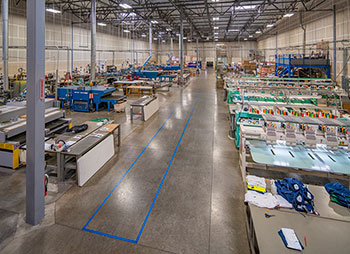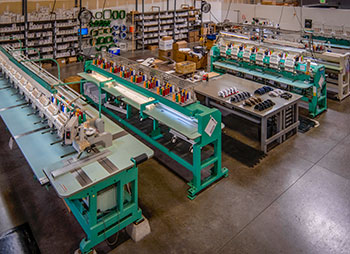 On each order we follow the same basic order process. Your customer makes a request for some imprinted items. You will need to know the required order details for each order. Knowing that information you can sign on to our customer portal to get a price quote. If you prefer the analogue method you can quote it off our current price sheet. When the details of the order are ready, go to the customer portal and start a new order. The art can be uploaded at that time or anytime later. Our art department will generate an e-proof of the order and upload it to the site. You will get an email letting you know your e-proof is ready. During the approval process your product should be arriving. We will check your product against your order the day it arrives to ensure the correct items were shipped. Once we receive art and product your order will be done in 5-7 business days. Screen print orders over 1000, and embroidery orders over 300 will be estimated on the day the order is placed. Your tracking information and shipping cost will be entered on the site as soon as we ship the order so you can bill your customer promptly.
No Spoilage Policy
We have developed a proofing process and a run procedure that ensure an accurate print every time. You can expect every garment you give us to be printed properly and returned to you or we will buy the item.
Excellent On-Time Fulfillment
We understand how important it is to meet deadlines. We know that the perfect print one day after the event is worthless. You can count on us to get the job done when we agreed it would be done.
Featured Services
Partnerships with SanMar and S&S product fulfillment programs, with shipping from most distribution vendors and locations

5-7 day turn around for under 1000 pieces for screen printing and 300 for embroidery
Production time begins once we receive your PO, print/embroidery ready art and confirmation of order.
E-proofs must be approved by 4pm and garments received by 9am the day prior to scheduled production time. You must note your in hands date as "firm" on your PO for us to schedule

Rush service options for all of our decoration services
No set up or screen fees
Art Department services if needed based on hourly rate
Pantone Solid Coated Library ink mixing and matching
Free e-proof on all screen print and embroidery orders

Free e-proof for screen printing and embroidery are limited to two per job. If additional e-proofs are required, they are charged at the rate of $10 each.

Spot color printing with 7 color capacity on dark, and 9 colors on light garments
Simulated full-color process on dark garments, and CMYK 4-Color process on white or natural garments
Specialty inks and screen printing processes such as metallic, crystalline, discharge, plasticharge printing, as well as thermo film vinyl and foil heat press applications
Providing a Pre-Production Sample (PPS) is available for a fee. We also offer an In-Production Sample (IPS), in which we send you a photo of the first print of an order at end of day and give you until 7pm to approve it to complete first thing next morning
Embroidery offers standard, 3-D puff, personalizations, patch sew-down application, in addition to laser cut tackle-twill and custom engraved leather patches
Embroidery sew-out samples are available for the one piece price per design
Team Stores and parent orders
We also offer finishing services for that finished retail touch; such as hang tagging, folding, bagging, and sticker application
Blind shipping direct from our production site to your customer